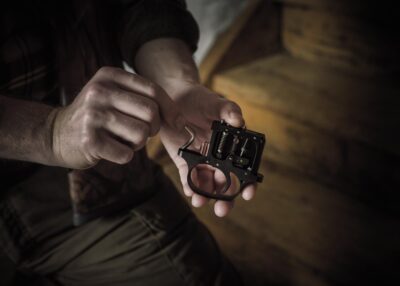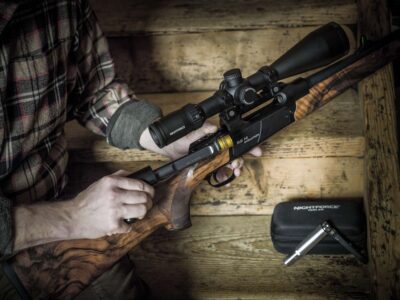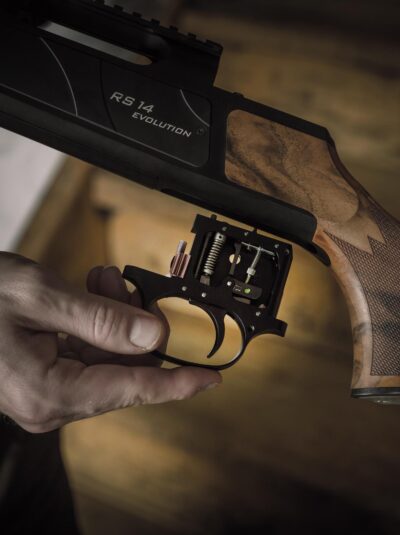 Finally, a rifle for any hunting environment in a single, elegant package.
Learn more about the technology that sets the Strasser rifle apart.
Whether it's the revolutionary receiver, the finely tuned bolt, our precision machined barrels, or our unique trigger, we'll explore each one of these in depth to truly understand why your next premium hunting rifle should be a Strasser.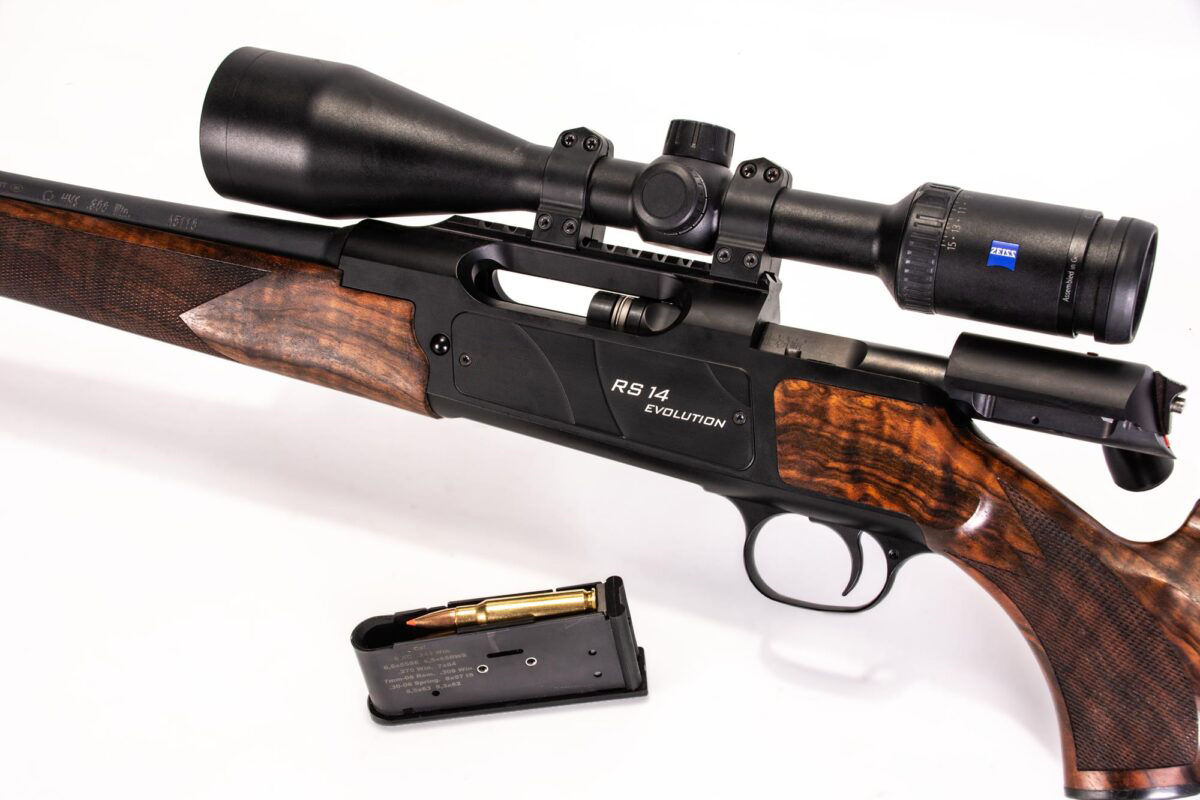 RECEIVER
Let's start with the receiver. Machined to extremely close tolerances from 7075 -T6 aluminum, it's lighter than just about any other bolt action out there, but is massively strong in the places that matter most. Because it has an integrated Picatinny rail, you don't need to spend extra for a proprietary scope mount – a high-quality set of rings from any number of manufacturers will fit. If you want to make a rare rifle truly unique, then a pair of hand-engraved side plates in the tradition of sidelock double rifles can be custom made to your design, or engraving can expand to cover the majority of the metalwork.
The receiver houses our patented BEST barrel mounting system, which means you can change calibers as easily changing your shirt. Want to chase elk in the Rockies? We've got you covered, and if you'd prefer a lighter caliber for eastern whitetails, then simply swap out your barrel and you can go from 30-06 to 243 in about two minutes flat. If you need something bigger for Africa, or smaller for varmints and training, the RS14 Evolution can span a range from 458 Win Mag to 223 Rem, though to take advantage of every caliber, you'll probably need a bolt head and magazine, both of which are available to be shipped to your door.
BARREL
Our barrels start life as premium blanks from Europe's finest barrel makers, and we meticulously chamber them and set headspace so precisely that any Strasser barrel will fit any Strasser bolt. We also ensure our muzzle threads are perfectly concentric to the bore and the shoulder is perpendicular, so that should you choose to install a suppressor or muzzle brake, it will index correctly.
BOLT
The RS14 Evolution's bolt is a mechanical work of art. Four identical locking lugs engage recesses in the barrel extension, which means it locks up like a bank vault. It's been independently tested to withstand pressures up to four times greater than found in commercial ammunition, far exceeding the safety margins of any conventional bolt action. Due to its design, more pressure applied from the cartridge, means the tighter it locks. Should you wish to change between cartridges with different case head diameters, then the bolt head can be swapped even faster than our barrels.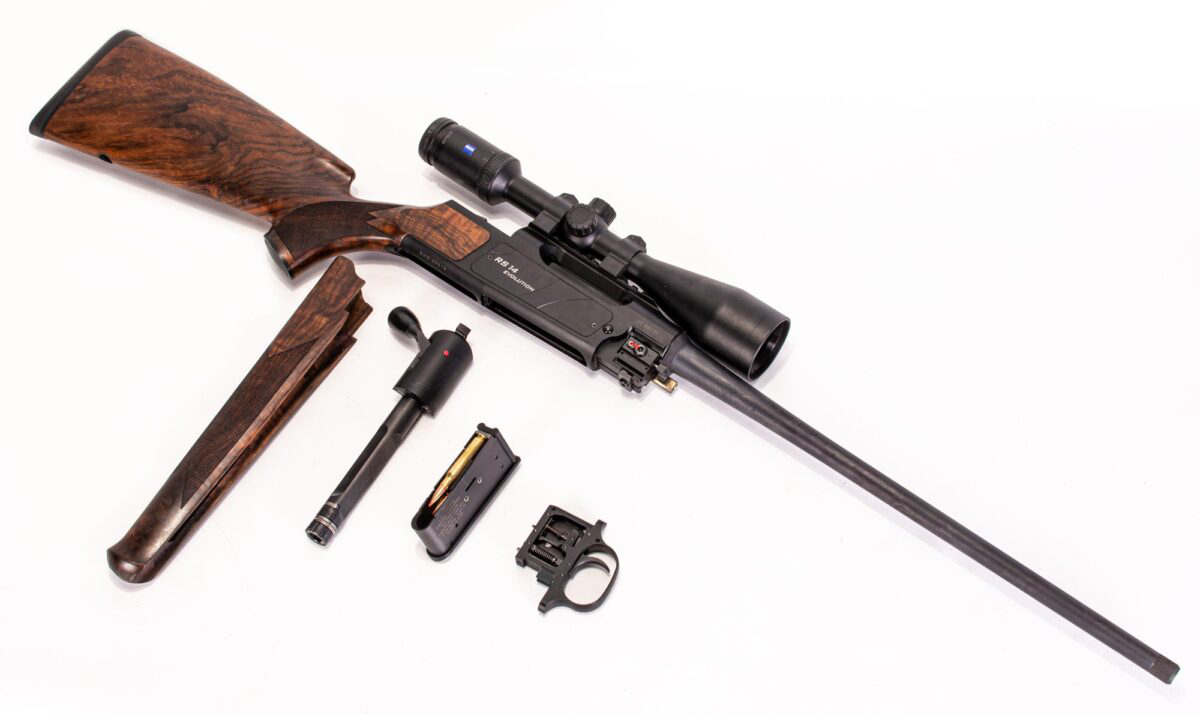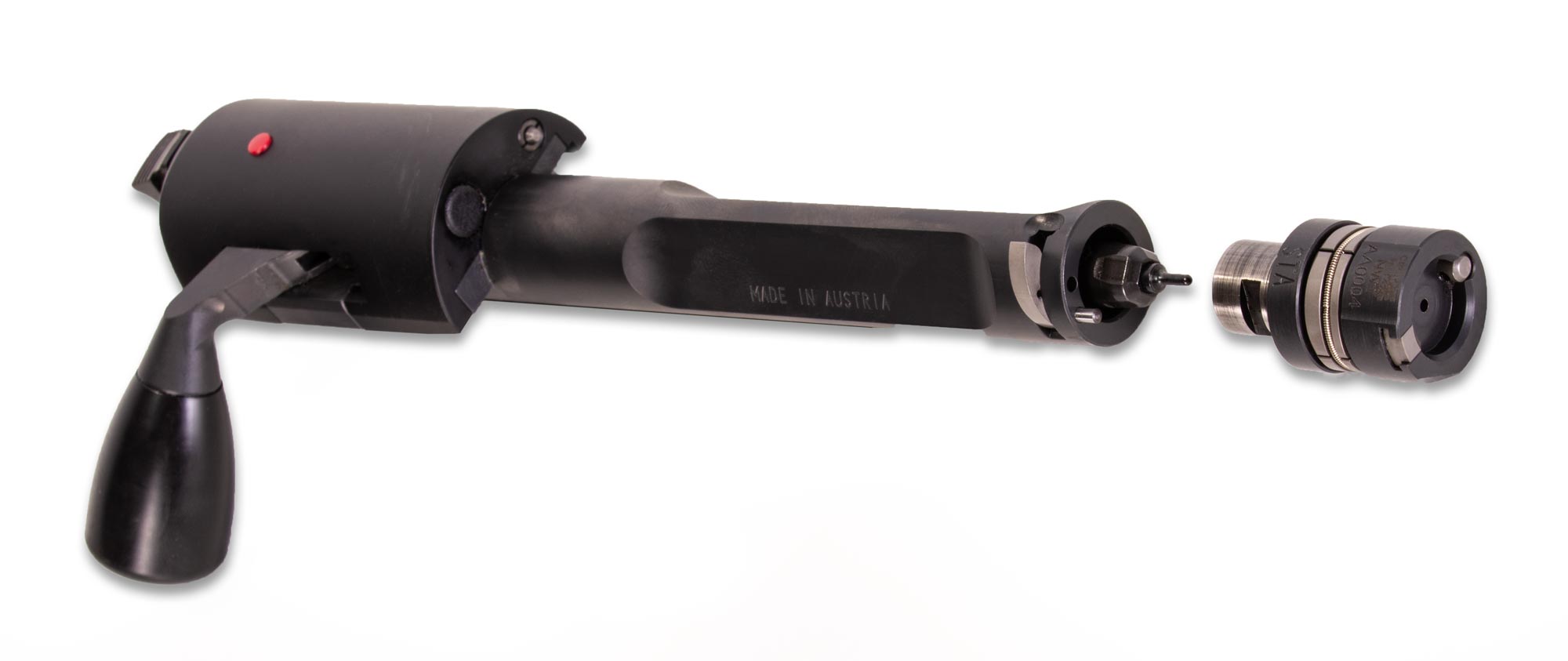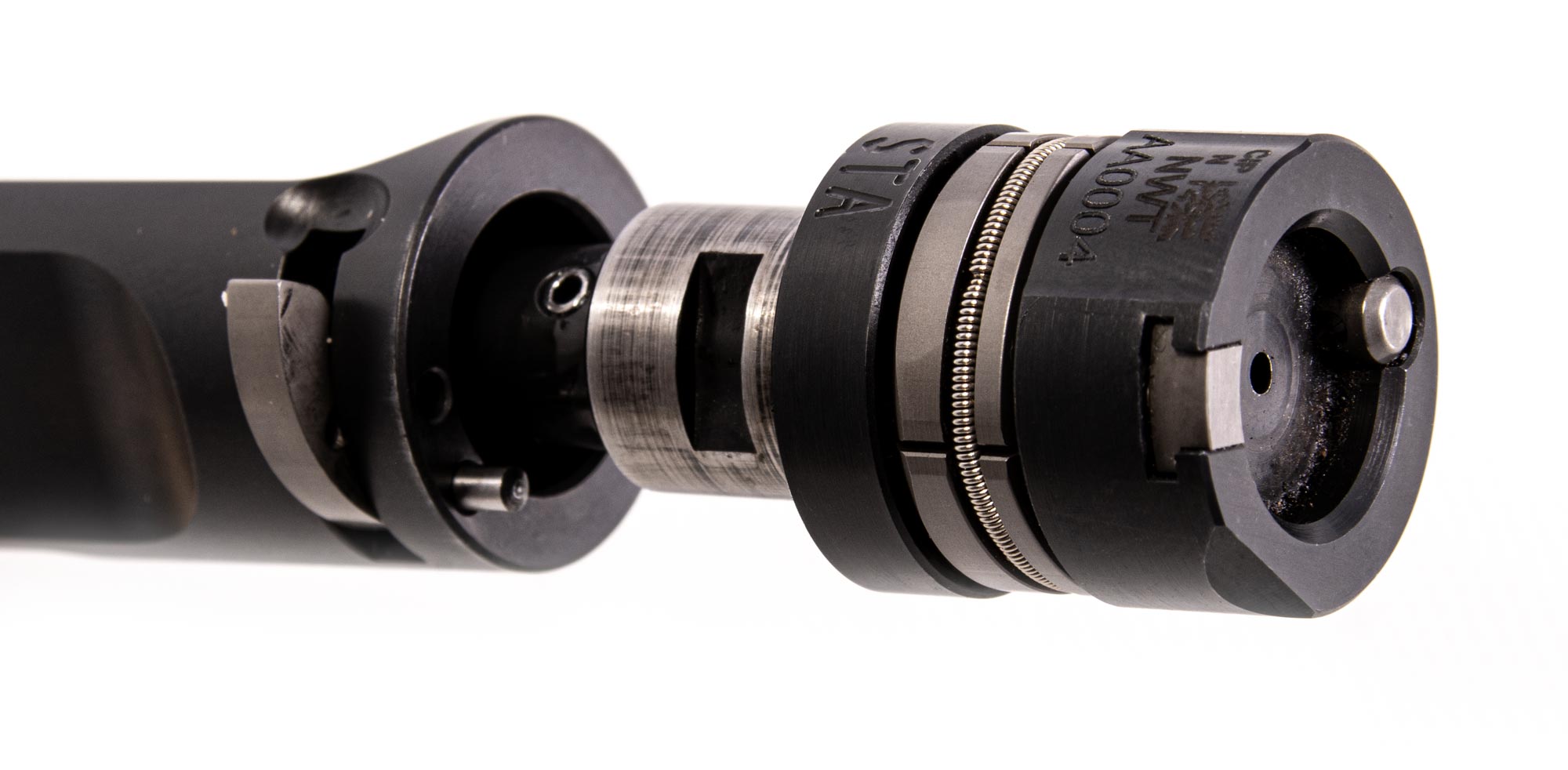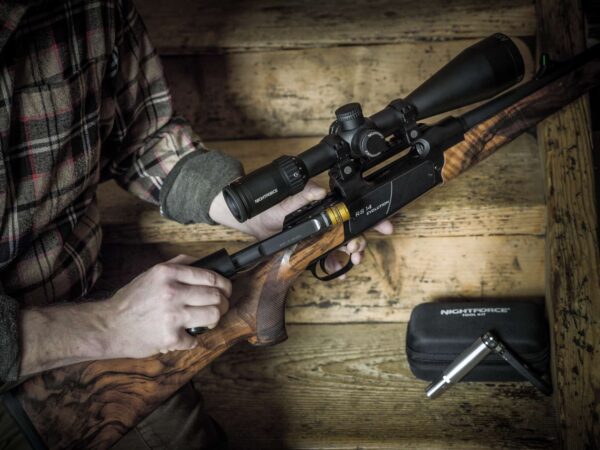 Stocks
We designed the RS14 evolution to embody principles of modularity and precision. Our stocks are meticulously fitted to the receiver, and can be changed out by the user. If you don't want to drag an expensive piece of beautiful walnut through brush, and for it to endure the rigors of a scabbard on the hunt of a lifetime, then swap in a ringer. Our synthetic stock will shrug off being dropped on rocks or hours in the rain – but we'd be the first to admit, it isn't as pretty.
Trigger
We think our trigger is a bit special, but then we would say that, wouldn't we? For starters, the entire trigger unit is detachable for cleaning, adjustment or security. You can set it to your preference without the need for a screwdriver, Allen wrench or cursing and choose from three settings ranging from 3.6 to 2.5lbs. If that's not light enough, then in the grand old European tradition, you can 'set' it, which gives you the option of a substantially reduced trigger weight.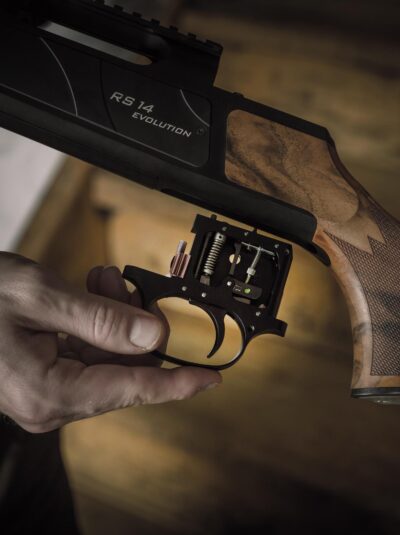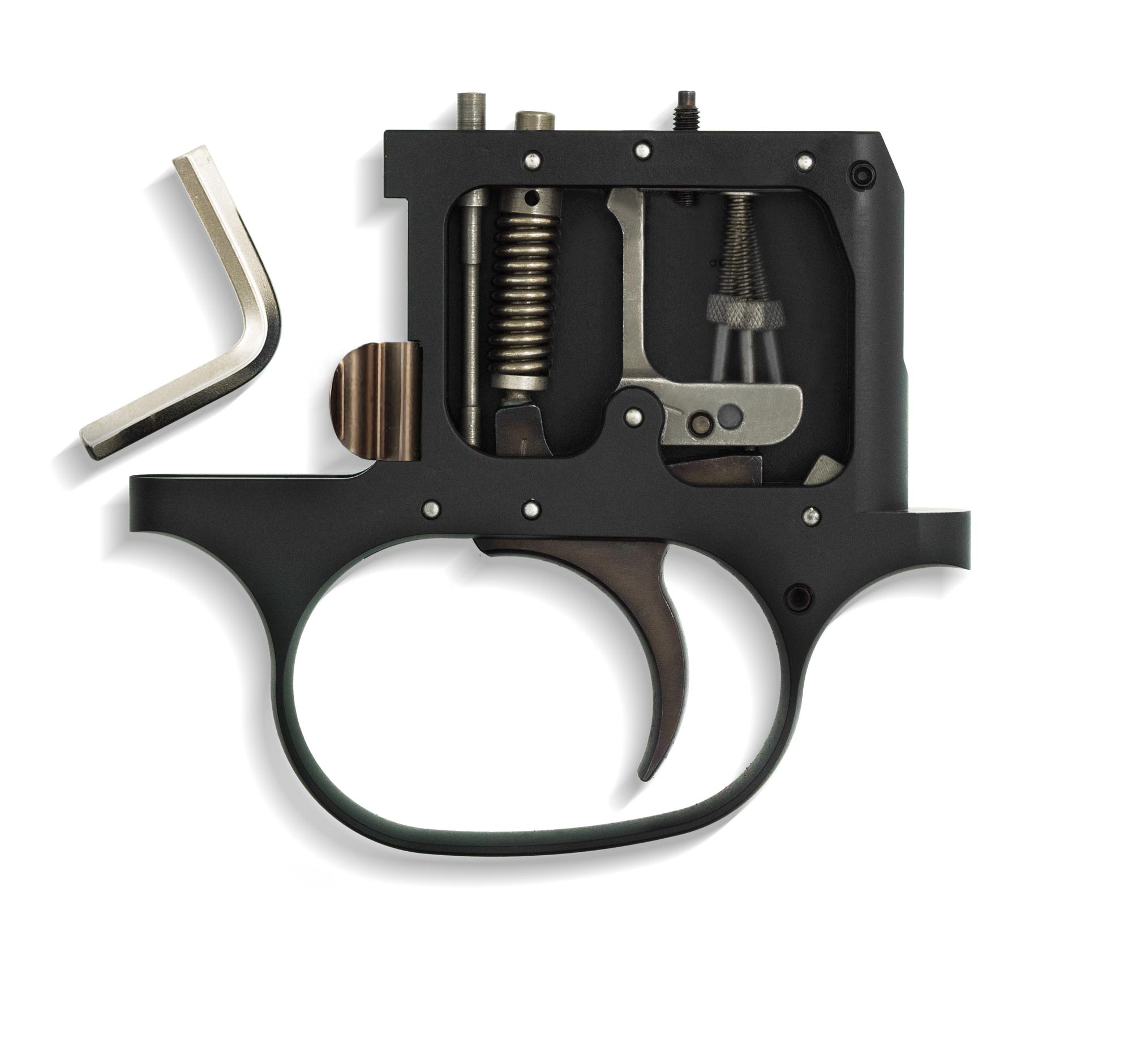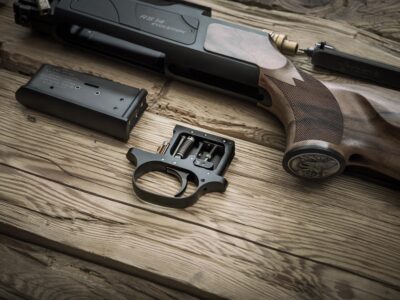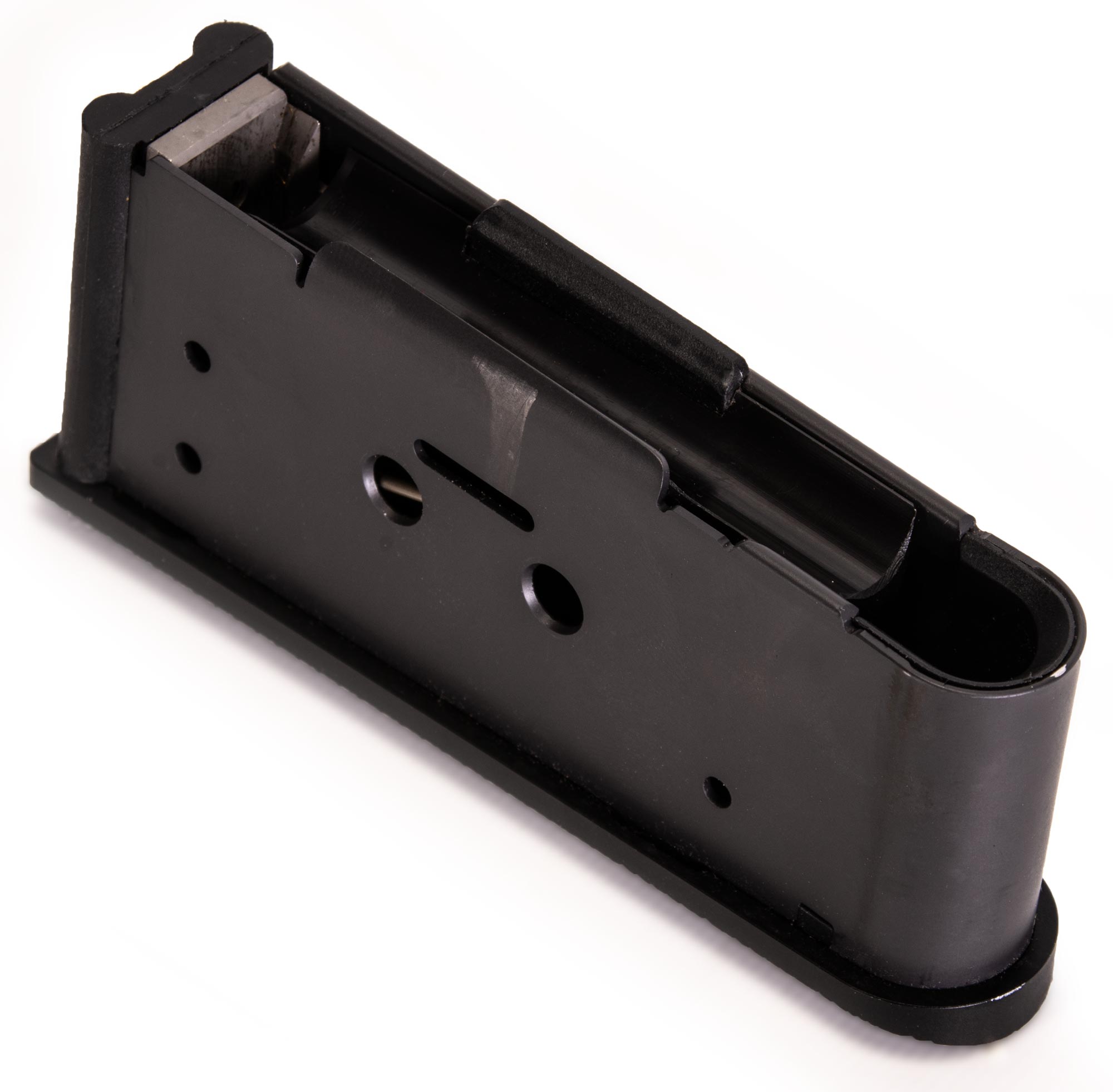 Magazines
Our magazines are made in-house from spring steel and are tailored to a specific cartridge family. Unlike most single position feed magazines, you don't need to slide each cartridge under a pair of feed lips – just press straight down. We designed our magazine release to require the user to simultaneously press both buttons on right and left sides of the receiver in order to drop the mag – this means there's almost zero chance of you losing a magazine at an inopportune moment, but when it's time to replenish it falls right into your palm.
Quick Assembly,
Quick Disassembly