STRASSER RS SOLO EVO
There are plenty of rifles that lay claim to excellence, but once you examine the RS Solo Evolution, you'll know why it's the only hunting rifle you'll ever need. Strasser rifles are built near Salzburg, Austria, and embody the very best of old-world craftsmanship, teamed with cutting-edge engineering. Mozart was born here, but we're building a different kind of masterpiece
Our straight pull bolt is faster and stronger than any conventional rifle, while its removable trigger pack is adjustable by the user without any tools. Made in Austria to the highest quality standards, it offers a fixed barrel on top of all the benefits of the straight-pull system when it comes to safety, precision and speed – all this with an outstanding price-to-performance ratio.
Whether you're hunting elk in Colorado, whitetails in New England, aoudad in Texas or dangerous game in Africa, one rifle can do it all.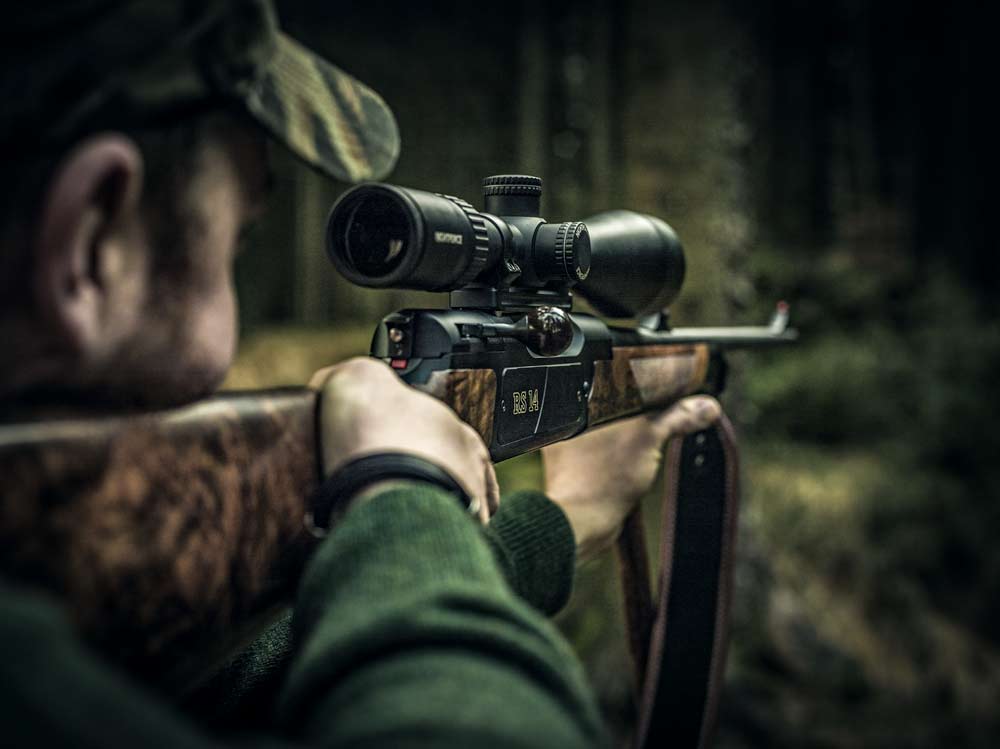 Model Overview
STRASSER RS SOLO EVO

RS SOLO Standard Wood Grade 1 (Non-Interchangeable Barrel, Intergraded Picatinny Rail) The RS SOLO EVOLUTION is leading straight-pull bolt action in its class. Made in Austria to the highest standards, it offers a fixed barrel and includes all the benefits of a straight-action pull system for optimal speed and performance.
MSRP
Standard caliber
$4,199.99
Magnum caliber
$4,599.99
Calibers Available
Standard caliber
.243 Win.
6.5 Creedmoor
.270 Win.
.308 Win.
.30-06
Magnum caliber
.300 Win. Mag.
6.5 PRC
Barrel length
Standard caliber
22″
Magnum caliber
24″
Weight
Standard caliber
7.8–8.1 lb.
Magnum calibre
7-8.2 lb.
Standard caliber
42″
Magnum caliber
44″
Magazine capacity
Standard caliber
3+1
Magnum caliber
2+1
Features
Grade 1 Italian Walnut Stock

Integrated Picatinny Rail

Black Side Plates with Laser Engraved Product Name

Straight Stock Shape with Ergonomic Pistol Grip

Also Available as a Left Hand Version (at extra cost)
Ask a Question about the RS14 Solo